Thailand's Big C opens first supermarket in Cambodia
---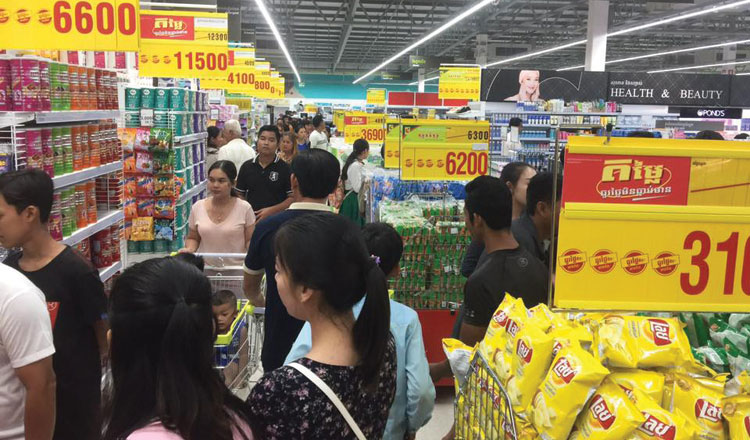 The Thai retailing giant Big C has opened its first supermarket in Cambodia.
Big C Poipet had its soft opening on Saturday, the company announced on its Facebook page. "A soft opening for the Poipet Hypermarket was held under our vision to be the leading Thai retailer with customers at heart," the announcement read.
The soft opening comes just eight months after the Council for the Development of Cambodia approved the project. Poipet's newest shopping destination sits on more than two hectares of land in Kbal Spean I village. It is not known when the grand opening will be held.
The event elicited a great deal of excitement, with people from all walks of life crowding the supermarket.
The opening made Cambodia the fourth country to host a Big C branch. In addition to Thailand, Big C already has a presence in Vietnam and Laos. Big C focuses on mid-to-low income customers with a wide selection of goods at affordable prices.
It was earlier reported that Big C invested $6.8 million in the project, which is now the most high-profile shopping destination in that part of the Kingdom.
The new supermarket is expected to help bring more jobs and progress to the border city. The company said earlier in its application with the CDC that the project will create more than 1,200 jobs.
Poipet, a city of more than 200,000 people on the Thai-Cambodian border, is an important trading hub. Lately, the city, which is part of Banteay Meanchey province, is getting more attention from investors in Thailand, China, and other countries.
The city is host to a growing number of casinos, hotels, commercial centres, and residential developments. The Cambodian government and private partners are also working to build the city's first commercial airport.
Source: https://www.khmertimeskh.com/